Trivandrum is known to be a host for many cultural happenings. Be it art, music, culture, everything is celebrated here. If one would take a look at music, for instance, it has an inseparable connection with Trivandrum. Trivandrum 's musical legacy would date back to the days of Swati Thirunal, the then king of Travancore, who was an eminent musician as well. He held courts in which prominent musicians of all genres from India and abroad came and performed. Trivandrum was a hub of Carnatic music during his time.
Presently, the city has a vibrant cultural calendar with respect to music alone. The 179-year-old Navarathri music festival, known to be one of the oldest music festivals in south India is held annually at Trivandrum. Others like the Swathi festival at Kuthiramalika, renowned Soorya festival, Neelakanta Sivan music festival, Nisagandhi musical nights are some of the other music festivals that celebrate Indian classical music. Also, there are well-known centres like the Swathi Thirunal music college and teachers who would offer formal training in Indian classical music.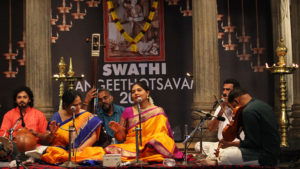 Western classical music too had its presence in the city's musical scene from a very long time. It received immense popularity especially in the '90s, where Malayalam cinema started using the western musical notations a lot for its composition and orchestration activities. Parallelly, a new audience group was also formed that celebrated western classical music and the instruments. History dates back to the days of Swathi Thirunal's rule during the early 19th century, where the students of Muthuswami Dikshitar, a famous musician from Thanjavur played the violin at the king's musical court. The student group led by Vadivelu was instrumental in developing the art of violin, an European musical instrument to suit the Carnatic music tradition. This move later popularized violin into more genres of drama and dance, which eventually led to a kind of cultural exchange, with more European musical instruments entering the scene.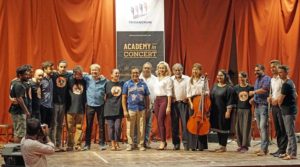 However, what lacked was professional centres that could offer systematic and ideal training to people who aspire to learn western classical music. Although there are teachers who have a great student base in the city, many of them are not qualified from established music academies of world repute. Moreover, the facilities offered by the music academies are limited and the range of instruments usually offered do not always satisfy the needs of aspiring and professional musicians.
Indians have made a mark in various domains, but when it comes to western classical music, we can only see a handful of them achieving feats in the global scenario. Musicians like Zubin Mehta, Daniel Nazareth, Vijay Upadhyaya, Robert Vinay Gupta and Julian Clef-who's a native of Trivandrum are the handful number of people currently representing India. And all of them who were passionate about western classical music had to undergo professional training in conservatories or teachers from Europe and USA. This is the point where a huge number of aspiring musicians here face a divide- on what they aspire to be and the limitations of resources available.
The need for an academy that supports deep and professional learning in Western instruments and vocals is what made Mr Hari Gopinathan,  the late Satish Kamath, Jelaja Kumari, Mohammed Bashir and Raju Harilal– a group of music lovers join hands to form Trivandrum Academy of Western Music (TAWM) – a world-class academy by all means. The academy commenced its operations in August 2018.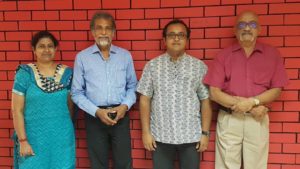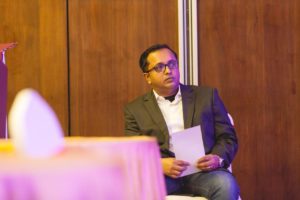 Hari Gopinathan, who is one among the directors of TAWM, believes that there is a dearth in education in the western classical music, which reflects in our lack of Indian or Indian origin musicians in most western genres of music on the world stage. " At TAWM, we make sure that our students get the same level of education as they get for Indian classical music, from academically qualified musicians with very good performance backgrounds. Our role model is 'National Centre for Performing Arts' in Mumbai, and that is the sort of benchmark we want to achieve, but with far more limited resources." says Hari.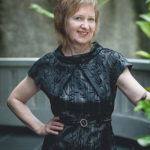 A lot of factors make Trivandrum Academy of Western Music stand out from the rest of the centres that teach western classical. Located at Vazhuthacaud, opposite Cotton Hill School, TAWM is a performance-oriented academy that focuses on making performers out of their students. They encourage students to participate in concerts at an early stage itself. Currently, TAWM offers skill development in piano, violin, flute, cello and vocal. They are also planning to add saxophone and classical guitar later. Also, they are looking forward to arranging CSR fundings to provide quality education to underprivileged kids and they are also planning to start a prep school for these students to develop skills for a level needed to qualify admissions to a world-class musical conservatory.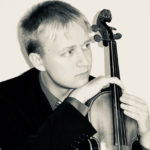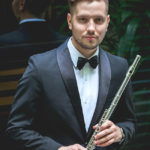 Another aspect is that the academy offers one-to-one student teacher training. Moreover, they have faculties from Europe handpicked by Maestro Marat Bisengaliev, an internationally reputed, distinguished violinist and orchestra trainer. Each faculty have a degree from some of the best conservatories in Europe. The musicians are Kilmov Alexandr Dmitrievich, a graduate from Kazakh National University of Art, who deals with the training of  flute, Dana Bekpossynova, a renowned pianist and a graduate from Kazakh National Conservatory, Kenzhegul Akshekina, a reputed cellist graduated from Moscow State Conservatory, Vykhodtseva Olga Nikolaevna, a highly experienced choral conductor and voice trainer from Almaty State Conservatory and Gleb Nechaev, a trained and talented violinist from St Petersburg Music University.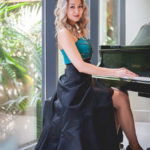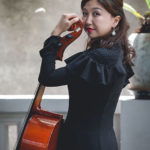 Kenzhegul Akshekina, who hails from Kazhakastan believes that language cannot be a barrier to teach music to anyone, be it Kazhakh, Russian or a Malayali, because music is an international language. " I believe that it is important to instil a love to the art, then to music and then to the western classical music. It has always been a great experience conducting various concerts in Trivandrum and receiving gratitude and love from everyone who cherishes music. Western classical music will surely begin to breathe and live among the local people, as we begin to raise a new generation who will carry this art to the masses" says she.
Musicians from the industry are also delighted to watch the presence of TAWM in the city. Many reputed musicians practice at TAWM. M Jayachandran, one of the prominent music director in the Malayalam film industry say that local musicians in Trivandrum get such a wonderful opportunity to interact with some of the finest teachers from abroad, through TAWM, which will certainly open doors to an authentic learning experience. Also, one can get children to take up learning piano, violin or any other instruments in a systematic way, under the best guidance possible, in our own city, which is the greatest blessing.
TAWM has conducted many concerts around the city. Recently, they conducted an instrumental cover of John Lennon's 'Imagine' as a tribute to the musical maestro Balabhaskar. TAWM has arrived at the right time in Trivandrum, in order to bridge the gap that exists. At a time when Trivandrum grows as a major IT destination with more talented people from India and abroad relocating to the city, a centre that promotes skill development in this stream of music is always relevant.