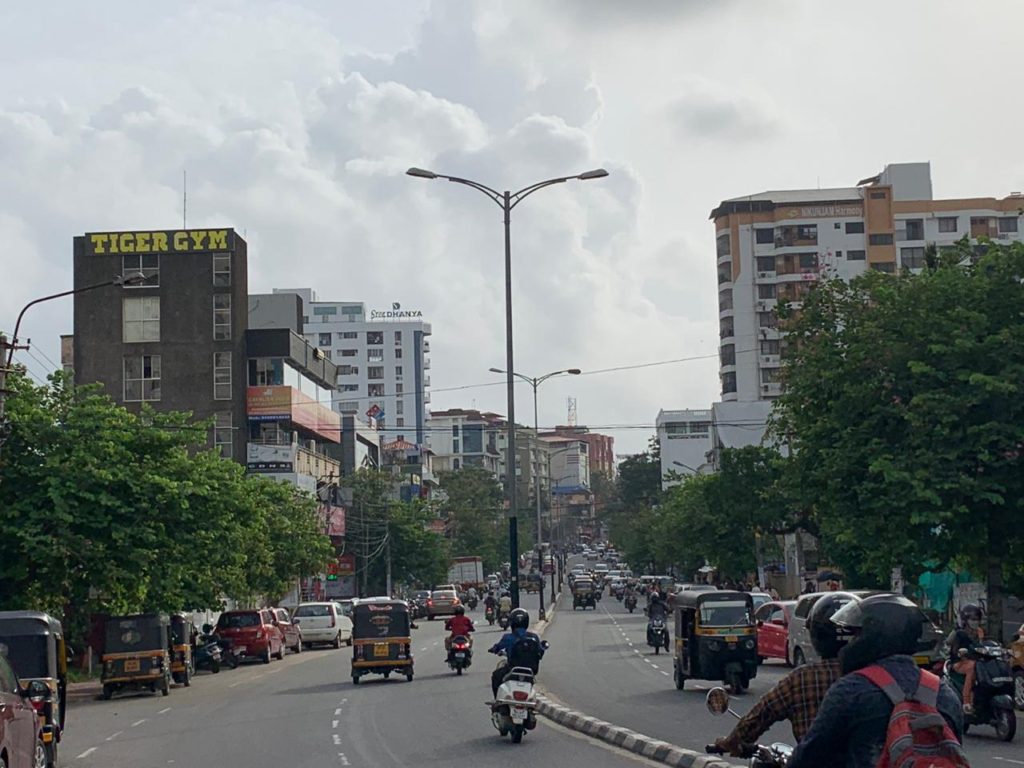 Retail segment in India has been subjected to phenomenal change over the past two decades. The retail sector contributes immensely to the country's economic growth, accounting for over 10% of the total Gross Domestic Product (GDP) and around 8% of the country's employment. It records an annual growth of 25-29% each year and the market size is expected to expand over 35% by 2021. India possesses a strong market potential and is on its way to becoming the third largest consumer market in the world. Anuj Kejriwal, MD & CEO of Anarock Retail says that India's retail growth is projected to grow more than $1.3 trillion by 2020, with the consumer expenditure expected to reach $ 3,600 billion. Liberalisation in FDI policies, rapid urbanisation and digitisation, rising disposable incomes & lifestyle changes, especially that of the middle class are seen as the main factors that boost the retail sector.
Retail majors over these years have expanded themselves in Indian metros and have now started to target Tier 2 & 3 cities as they see a huge market potential there. Moreover, rising incomes, increasing awareness & high aspirations of people in rural areas offer big opportunities for retailers. The spending culture has now increased in these cities, where customers are becoming more fashion conscious which in turn, increases demand.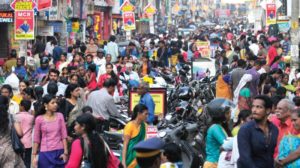 Trivandrum has always been a well-connected city with a very strong floating population, that has served to be a growing base of traditional business and services. Unlike many other cities, Trivandrum's population is not contained in a particular area, which opens up huge possibilities for a well-spread retail network with multiple opportunities. Also, the development of ports, malls, airport, IT/ITES segments is progressing very fast, which further would contribute to the sustained growth of the city.
Trivandrum, in earlier times, had a notion of being a very conservative and sleepy city, often termed as the 'land of government offices'. The retail options those days were limited, mainly because of the presence of an administrative audience in the city, that dominated the market behaviour. The fact that the spending options were limited took people to places like Kochi, Bangalore and Dubai those days. However, the changing population has paved the way for the retail sector to move away from traditional trade practices and adapt to new demands. And it's the community's welcoming mindset that has actually changed the city's retail segment.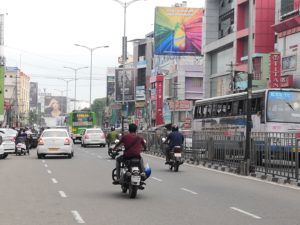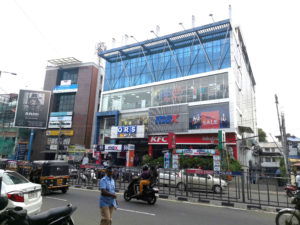 Trivandrum in the last five years witnessed a major shift, with various multi-chain retail giants entering the city. A major paradigm shift has occurred in terms of development. It all started when major MNC's and other business ventures started expanding their operations to the city, that brought a whole lot of people from other parts of the country. This was the apt time for retail majors to open up franchises here that can cater to people's diverse needs. Also, the availability of land owing to a spread out geography was also what attracted them to the city.
Abhimanyu Ganesh owns a number of retail outlets in M.G Road, including the QRS Retail Ltd. He believes that Trivandrum possesses great potential for a well-spread out retail network with multiple opportunities.
"Trivandrum has always been retail friendly and very adept at catching on to big city trends and fashions. All businesses that have succeeded in retail here are the stores that are as good if not better than what one would find in metros today. Also, consumers have shown that they require the best shopping experiences and cannot be compromised on. This has led to a larger population willing to spend more money on entertainment. This shows that the Trivandrum consumer is modern, well travelled and cannot be conned into an inferior retail experience", says Abhi.
The growth in the retail ecosystem of Trivandrum has actually changed the lifestyle, culture, shopping and hangout preferences of the people here. Earlier, a Trivandrumite had very few options like 
Style Plus
, 
Parthas
 or Kedaram for shopping, Shangumugham, Kovalam for hangouts; and a handful of big restaurant chains to dine in. Now that the malls like 
Mall of Travancore
 and 
Central Mall
 have come up in the city, a lot of national and international brands in food, clothing, lifestyle have marked their presence here. And most of these ventures are busy with a good amount of sales happening, even during month-ends.
It's interesting to see how people are welcoming the new trends in the fashion industry, as a lot of designer clothing stores have opened up in the city- with many of them doing good business. Prominent boutiques like 
Ethnic Weaves
, 
Aham
, 
Vedhika
, 
SilkyWay
, 
Aroya
, 
Rahel
, Katha etc. popularized latest fashion trends to the city, which led to the increasing demand for materials like natural fabrics, traditional handloom silks and cotton in different weaves and artefacts.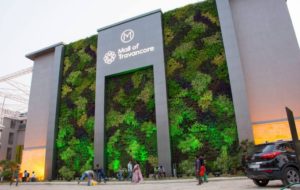 Alan Alexander Kaleekal, a designer based out of Trivandrum runs a design studio 'RAHEL', that sells handcrafted garments, accessories, jewellery, home decor and other fine living artefacts under a single roof. Alan believes that the community in the city has always welcomed progress with open hands and that attitude will drive how the market grows in the future.
"Retail growth in Trivandrum is mostly driven by the Technopark and the influx of a growing IT crowd. The IT industry impetus in Trivandrum has brought about a change in the key demographics that decides the spending pattern of the city and how the local market behaves. The growth of a more cosmopolitan crowd within the city will continue to drive the demand for more high-end consumer experiences " says Alan.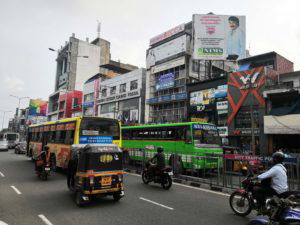 M.G road in Statue junction could arguably be termed as one of the busiest high streets of Trivandrum. One can notice almost all the major national and international brands within this 2km stretch. The presence of hypermarkets like 
Pothys
, 
Big Bazaar
 and supermarkets like 
Nilgiris
, 
Spencers
, also makes that stretch a one-stop shopping destination.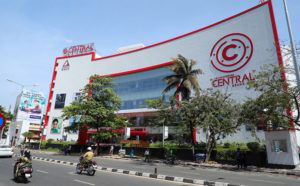 And the arrival of malls like MOT has also brought in a number of other prominent brands like 
Lifestyle International
, 
Pantaloons
, Mothercare, 
Sketchers
, Crocs and much more, while the central mall by Future Group houses all brands from the group. Moreover, the advent of malls has also brought in the multiplex culture, which Trivandrum wasn't familiar with. Multiplex chains like 
Ariesplex
, 
Carnival cinemas
 and 
SPI Cinemas
 currently run multiple screen theatres in the city, which in turn attracts a lot of people, especially families to the theatres as they offer good amenities and different movie experience.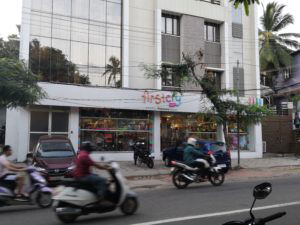 Jithin Mathew Panicker runs the Kuravankonam franchise of 
First Cry
– a one-stop shop for babies, that recently won awards for best debut and highest selling store among all its branches in South India. He says that most of the retailers had initially underestimated the consumers in Trivandrum, but the whopping sales in many of the prominent ventures here changed our perception because people aspire for a better lifestyle these days and do not wish to compromise on the product's quality, no matter how expensive it is. He believes that the willingness of the people here in trying out new concepts in the city will attract more players and bring in huge growth to Trivandrum's retail ecosystem in the next 15 years.
"We began our store in the last week of June 2018. But to our surprise, we made a record sales within three days of its inception, despite the time being a month end. Many brands are desperately waiting to come to Trivandrum, provided there is someone to invest. I certainly believe that any business, if managed properly, along with an apt location can flourish here. Location was the aspect that benefited us the most " says Jithin.
Alan believes that for a drastic retail growth to happen in the city, there has to be a stronger public/private participation to ensure that the market thrives, a consumer redressal platform that has to be brought in to understand the needs of the growing population better and better infrastructure facilities with global standards in order to ensure participation of global players in the local retail market. " Perhaps the government could also introduce more policies that address issues inconsistency of government-run retail outlets, fair price/service standardization approach across retailers, stringent quality review aspect etc," says Alan. With more retail giants like Lulu coming to Trivandrum, the retail growth in the city is bound to show a forward surge in the coming years. 
Taurus Zentrum
 in 
Downtown Trivandrum
 on completion will bring in a major retail revolution to the city and will be one of the largest retail, entertainment and dining destinations in the country. The mall will feature a whole lot of local and internationally renowned brands, diverse dining and entertainment options including Kerala's largest multiplex operated by 
Cinepolis
, that will house 15 screens including an IMAX theatre.